This year for Christmas I got to send out an extra special Christmas card thanks to
Shutterfly
's 50 free cards for bloggers. I enjoyed getting to send out a folded card with our newsletter typed up like a letter inside.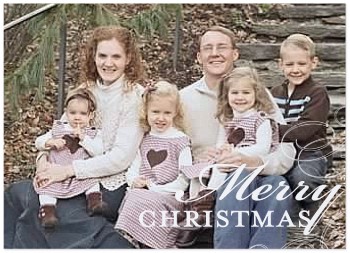 Merry Christmas Script Christmas 5x7 folded card
I also ordered some flat cards, they were brown ::sigh:: to share with friends at church and family who pretty much know what's going on here all year long. :)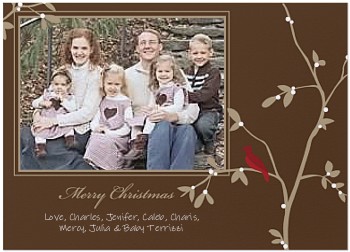 Shutterfly is now having another promotion that I just saw the other day if you share the Christmas card you sent out they will send you a
$25 code for Shutterfly.com for free
!
I might make a photo book of our trip to send Charles' grandparents. They would probably really enjoy it. :)